thanks to this forum I found the guts to start my gearbox rebuild!
So far I managed to split the tractor between the engine and gearbox. All went well. I used a pallet jacket to move the front wheels with the engine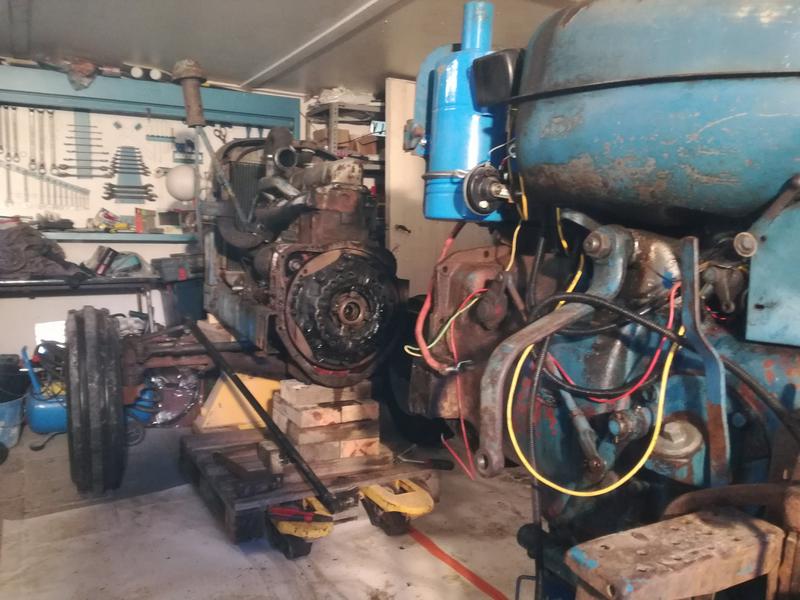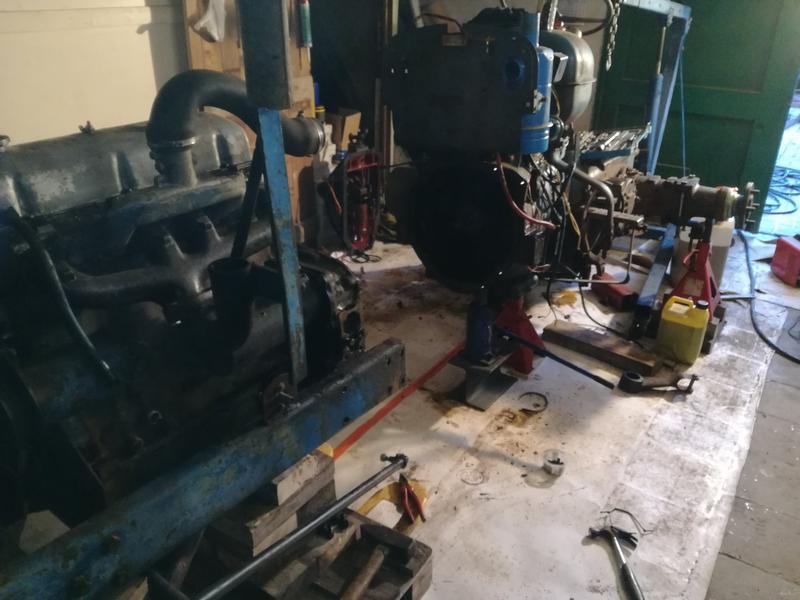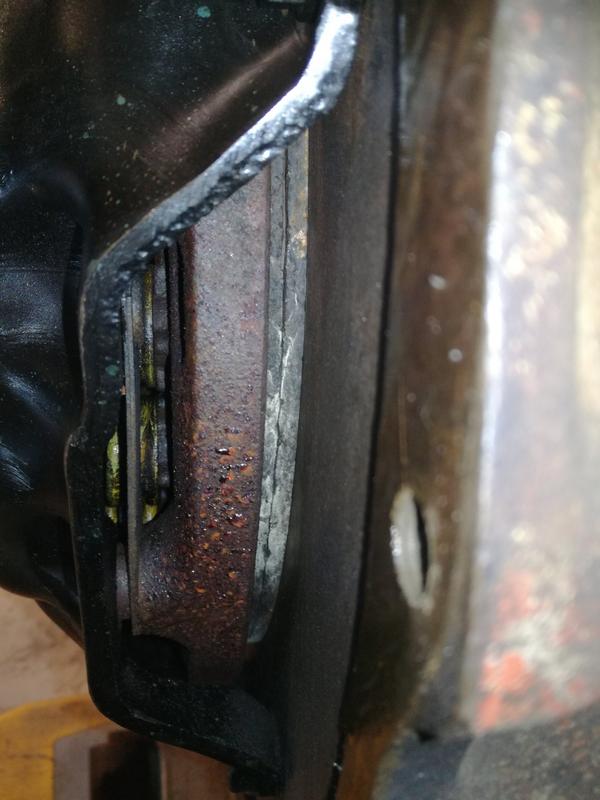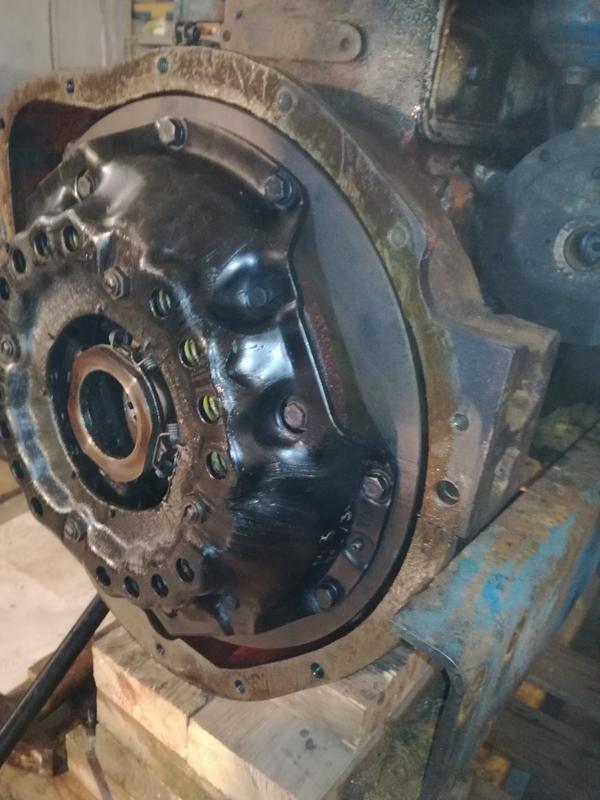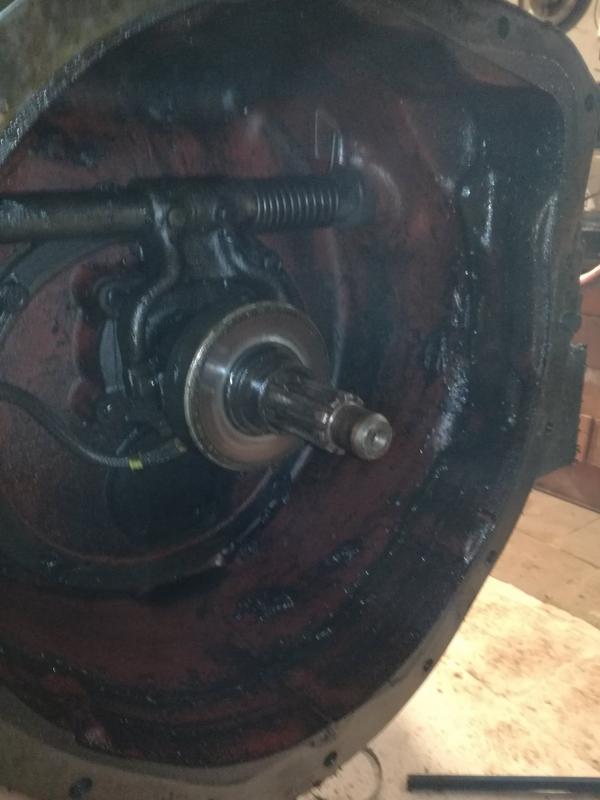 Seems like the clutch housing could use some cleaning. Next up is draining the gearbox oil and taking the gearbox out.