Hi all,
After ages and ages, here's Davie's report.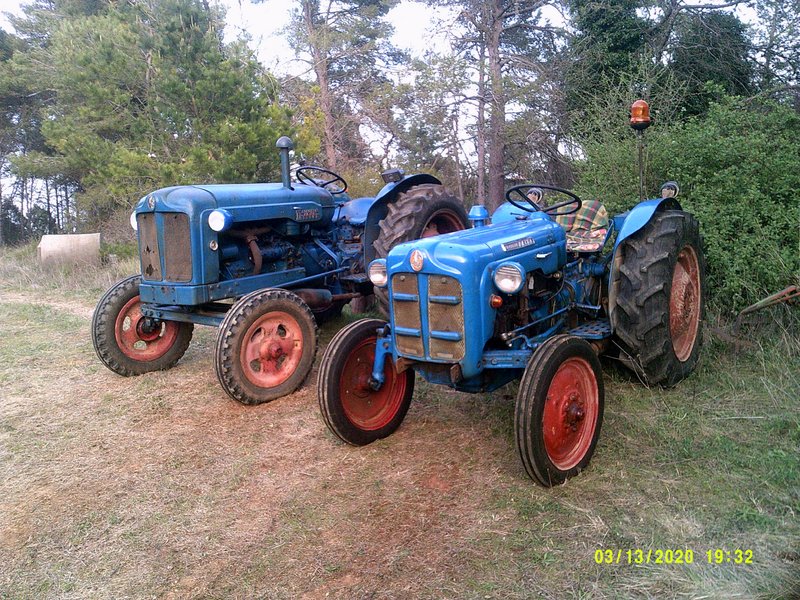 Davie is a 1963 narrow Dexta no. 09C-912252 finished on (I think) 3E19. A few things have changed since then, but not much.
Now for casting codes and similar from components bought by Ford (like injector pumps)
Starter Lucas M45G CW84 26143N 2 63
Front hub LH C25J
Front hub RH D3J
Gearbox D9J
Top cover 3D22
Steering Box D3
Block E63
Engine 1538415
Cylinder head E73
Bell housing 3E15
Rear axle 3E15
Dynamo Lucas C40A 22703E 5 63
Silencer 5-63
Injector pump 38166
Oil filter IEA2737
Oil filter element EP3316
These last two are stamped on both sides of the fixed housing (neither the bowl nor the element itself (not original)).
Note no codes on the axle housings, these were cast by KFD for the narrow Dexta. The footplates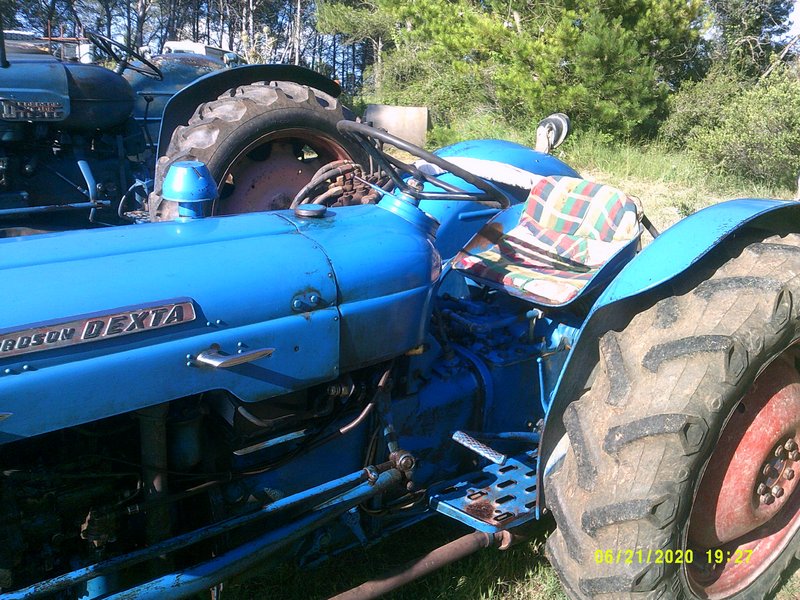 and front axle were cut down and the radius rods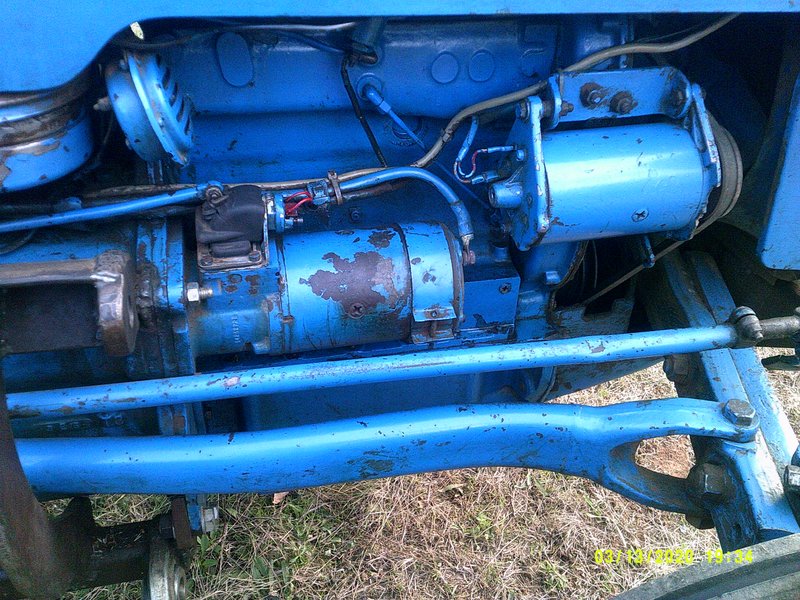 and spindle arms bent to complete the general conversion. The check chain brackets are not fixed either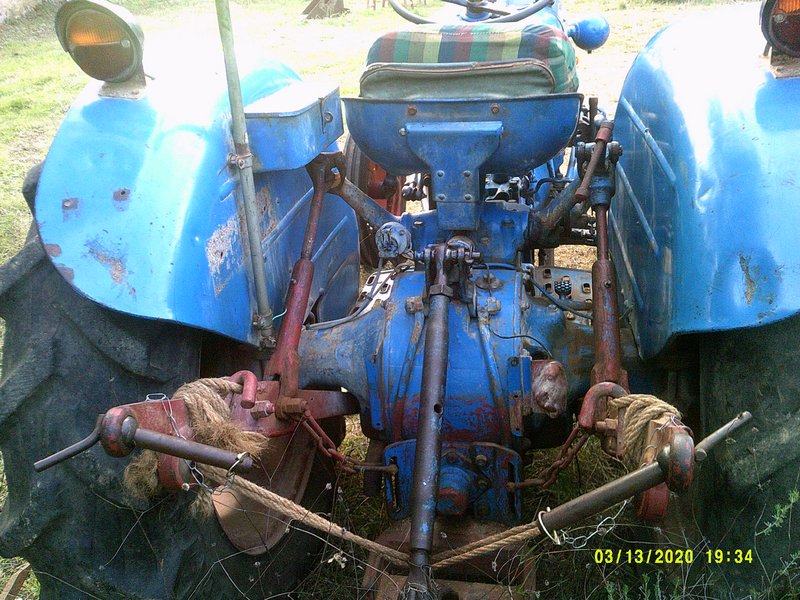 this is another feature of the narrow conversion, as are foot pedals with small cut-outs at the edges.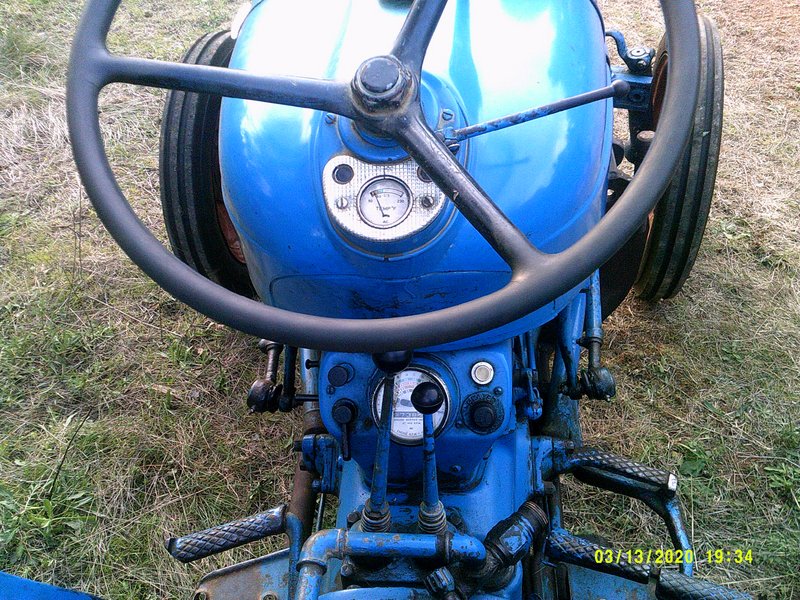 The drawbar is similar to Billy's one but I don't know who made it and fitted it.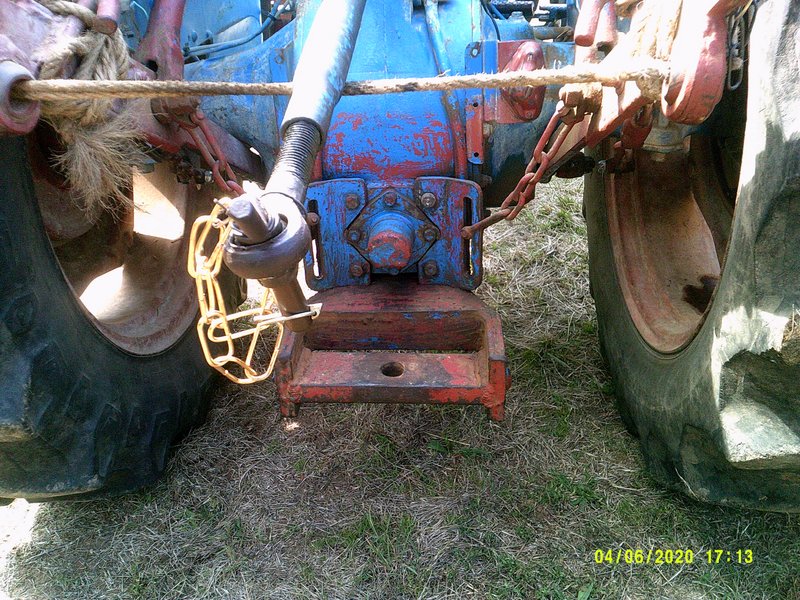 Davie also has the optional stabiliser brackets, but instead of having rigid bars, he's got Major style check chains (home made, not genuine Major bits).
Someone painted his back and wheels dark red for an unknown reason, they also added an extra fuel filter, of the Tecalemit E1ADDN-9155A type, very common here as Ebro filters (ours included) are of this type.
Someone also cut away the bottom of the front cowling to fit a number plate, never seen such a drastic attack for that.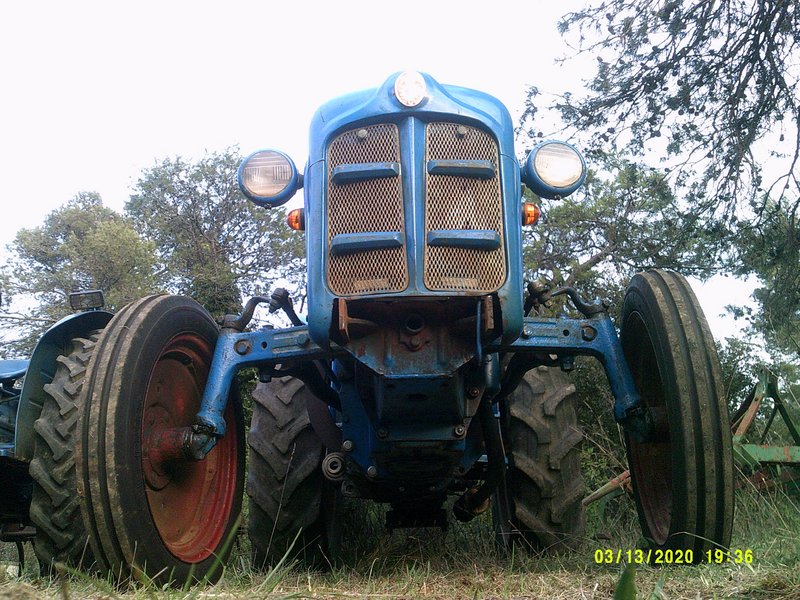 Davie has had two registration numbers, the first one is HU-4994, from Huesca and the second one is a much later Barcelona one, B-40070-VE.
The tachometer is of the km/h AC type, but for some extraordinary reason it marks the revs but doesn't count hours; it must have broken something long ago.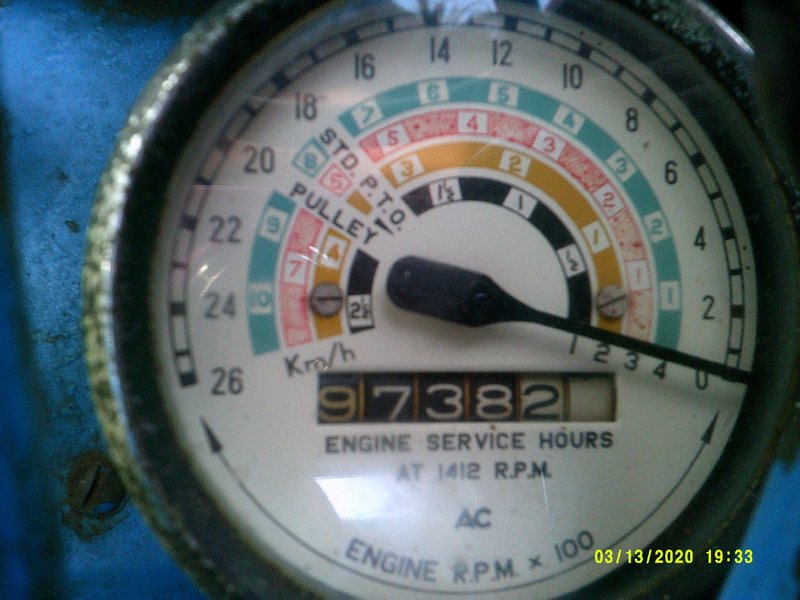 I don't know much about Davie's history other than since we've had him. We got him quite a while ago and he came with a cultivator, sprayer and trailer.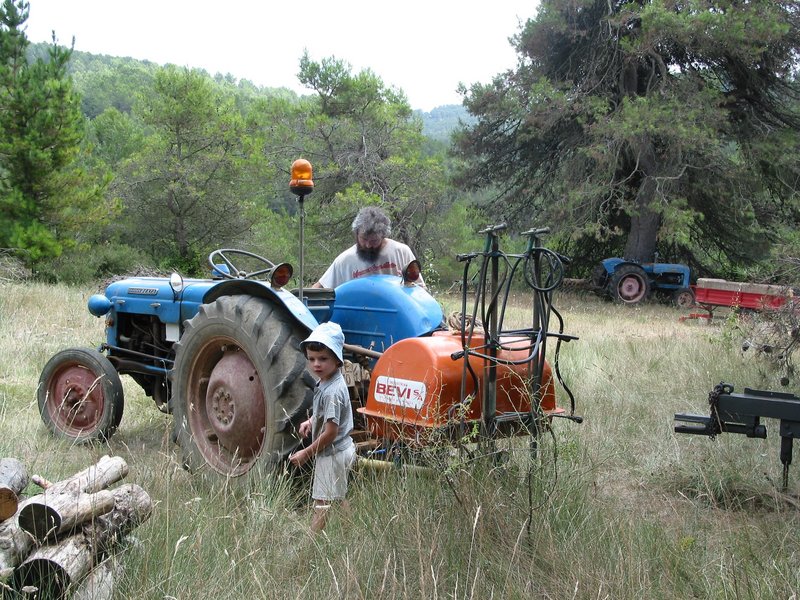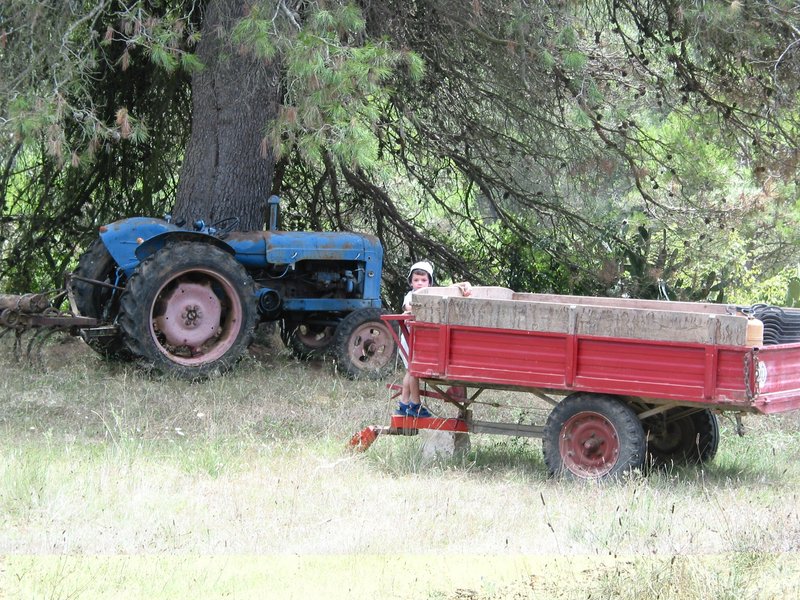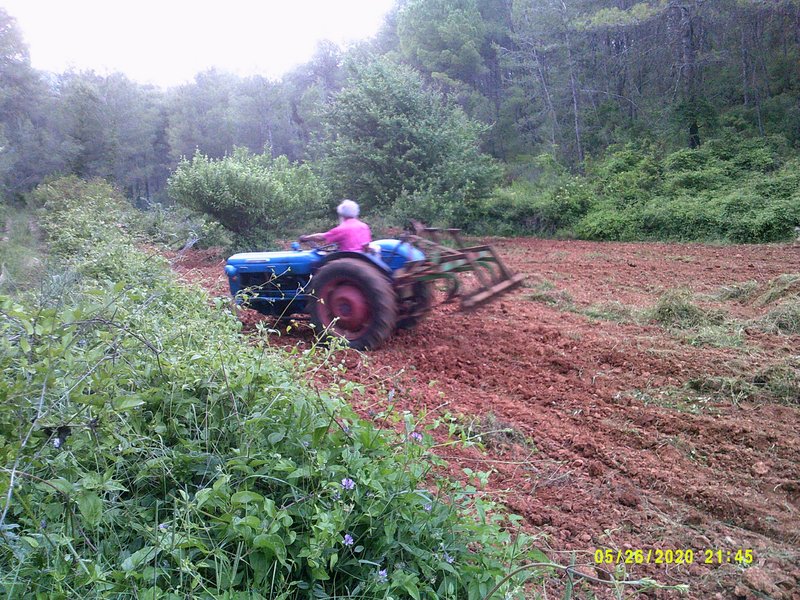 A few years later we fitted a special implement for working in vines, called the intercep. It's a plough that can be moved in and out to remove vegetation right next to the vines (see this:
viewtopic.php?f=6&t=8553
).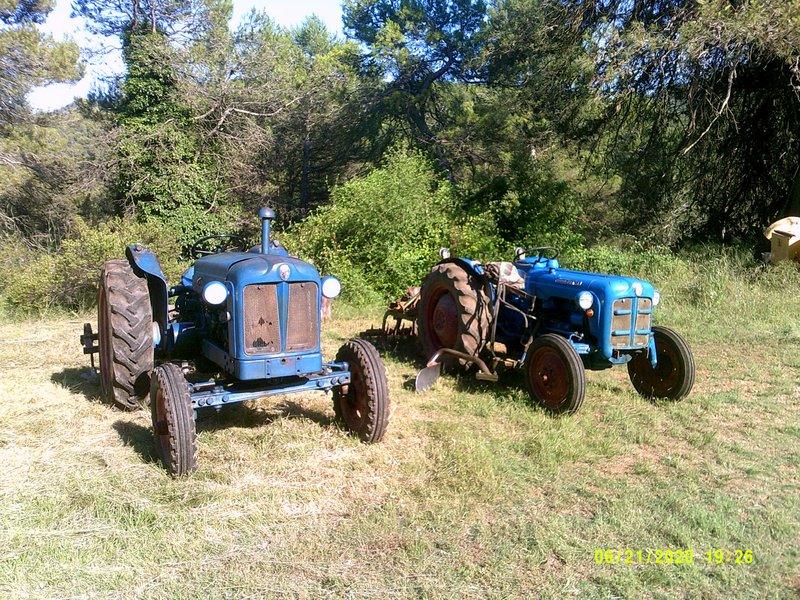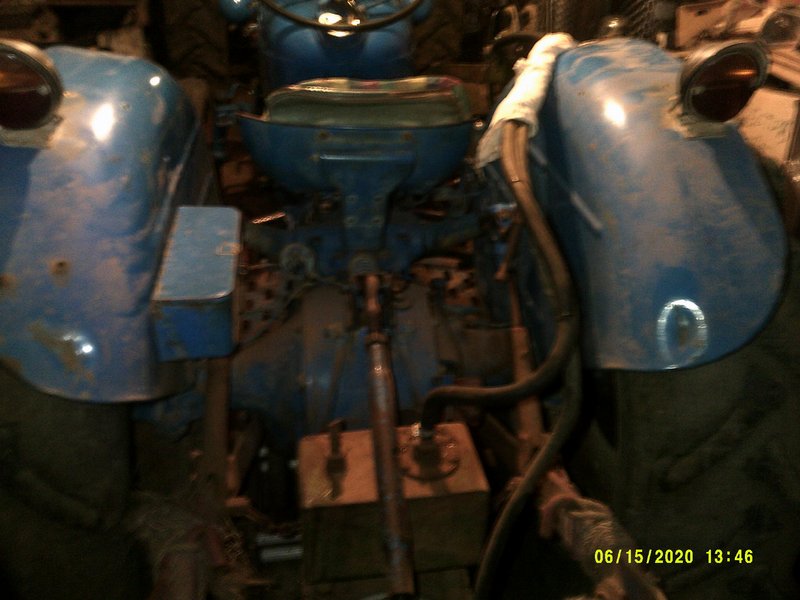 It's powered by a PTO driven pump with its own oil.
Since Super Billy has been in bits the trailer has had lots of them in it.
As with Billy cleaning has been a constant job.
The hydraulics have a bad leak, I think it's the check valve, that makes him correct 6 times per second! We'll get to that soon.
Hope you enjoy this too.
Sandy