Hi all,
I've been wanting to post this for ages, I've finally got to it now.
In vineyard ploughing there's an area that can't get any normal implement in it: between vines. To get round this many people have come up with a special implement called the intercep. It consists of a pivoting frame that lifts and lowers and a mounting pad that pivots towards or away from the tractor, both of these are controlled by double acting rams operated by a twin valve block mounted in a handy place. There are two tools that fit on the mounting pad: a flat blade a bit like a huge hoe, and a hefty mouldboard; they're mounted by two bolts, the rear one being a "fuse" bolt in that it's very easy to break, avoiding (in theory) further damage when hitting an obstacle (we normally break it once a year in our stony field).
We remove it when we're not using it as it gets in the way a fair bit, and here is the whole thing laid out prior to fitting.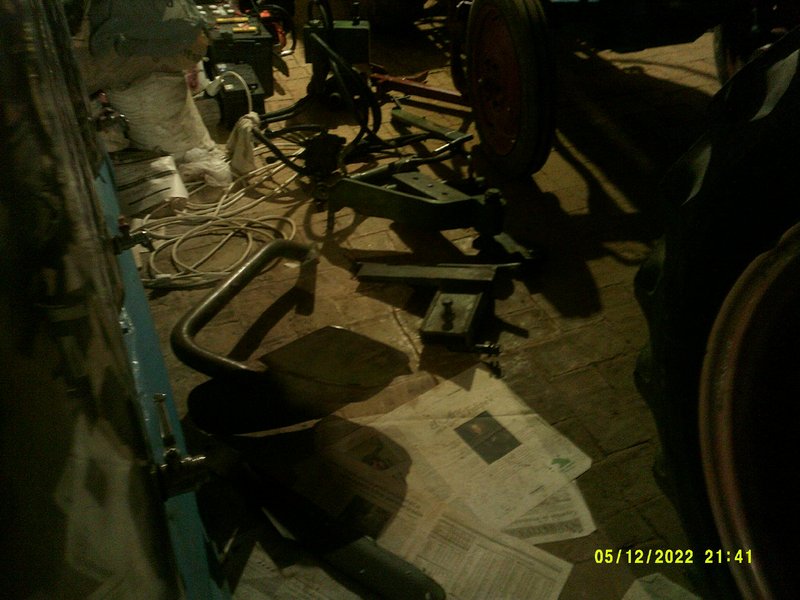 Here are the attachments. The mouldboard has suffered badly from the stones in our field.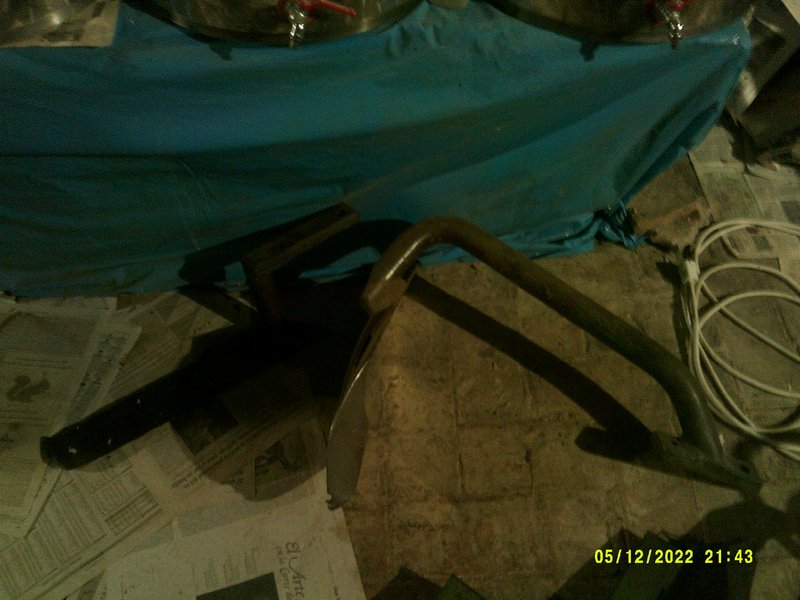 The pivoting frame is in two parts, and can be moved in and out. You can also see the mounting pad (only just!).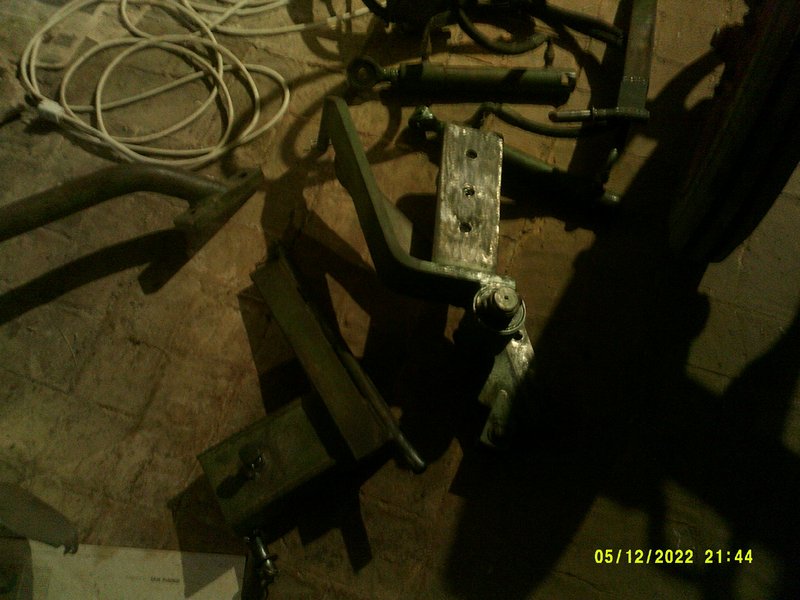 The hydraulics connsist of a pump and reservoir, valve block and two double acting rams. The valve block fits on to the bracket in the top right area.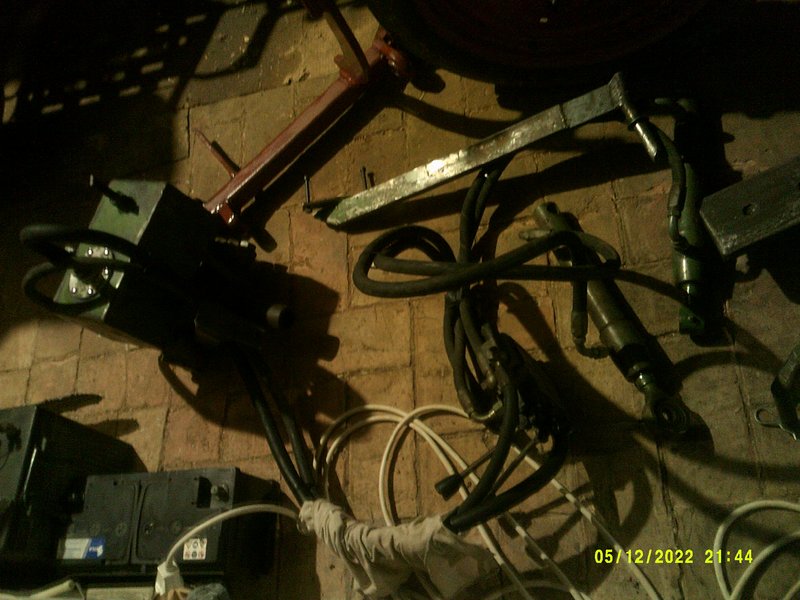 The attachment frame. The intercep was made for a John Deere, we got it second hand from that and had to make this frame from scratch so it fitted on Davie. Last winter was the first time it came off as we wanted to paint it, although we only had time for a coat of red oxide as we don't yet have the colour we want for it.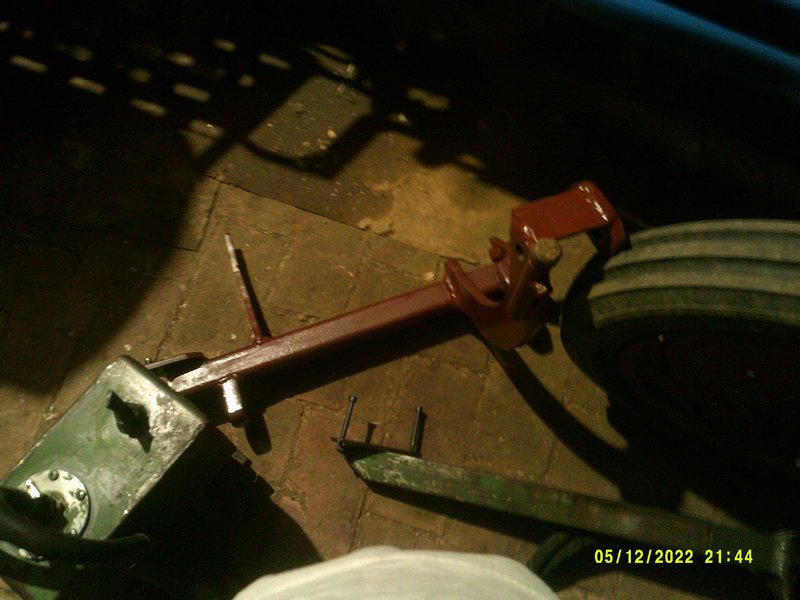 Now on to fitting it.
This is what any Dexta looks like from here.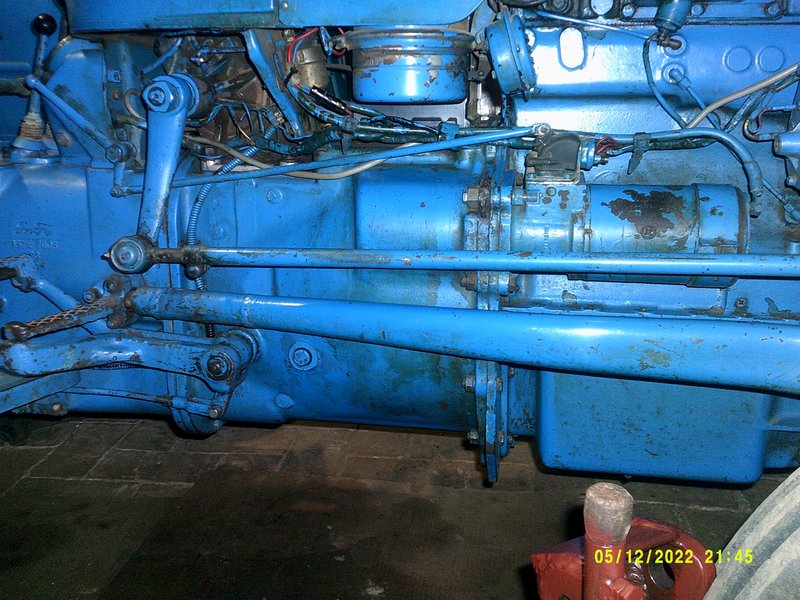 Attachment frame fitted. Three of the original bolts have been replaced with longer ones, one on the starter and two between the bell housing and gearbox.Three new bolts were fitted, two big ones on the adapter plate and one just below the footplate. You can also see the pin for the lifting ram offered up.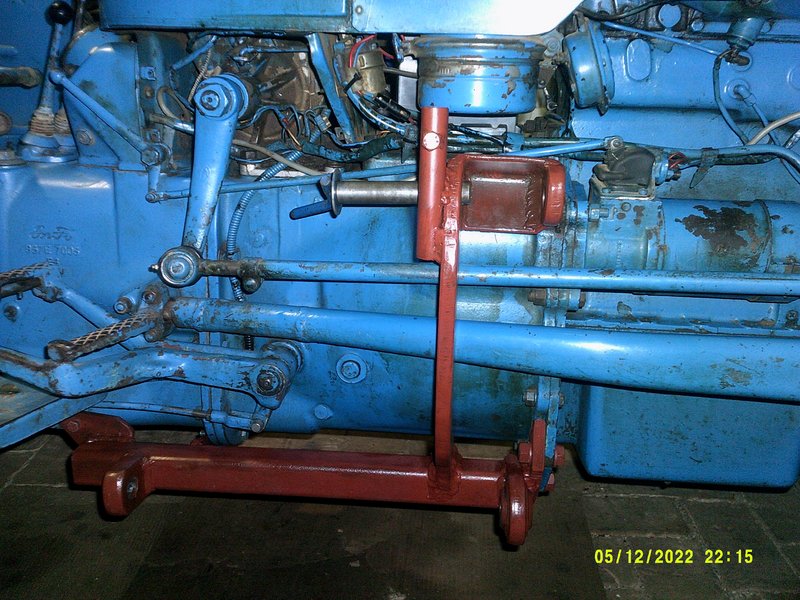 The pivoting frame inner part is fitted first, then the valve block bracket is offered up ready to be positioned once the whole thing is assembled.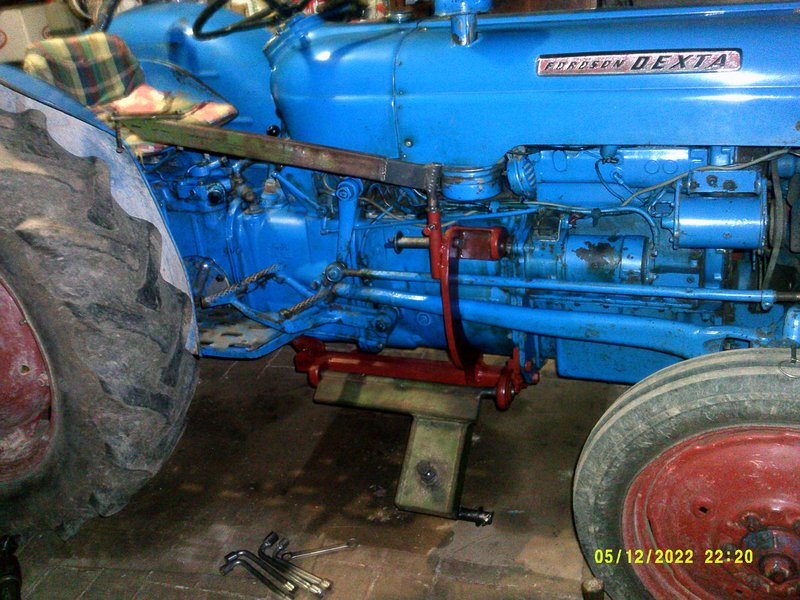 This view is also pretty typical, but there are features that are different as a result of the homemade drawbar and the fact that he's a Narrow Dexta.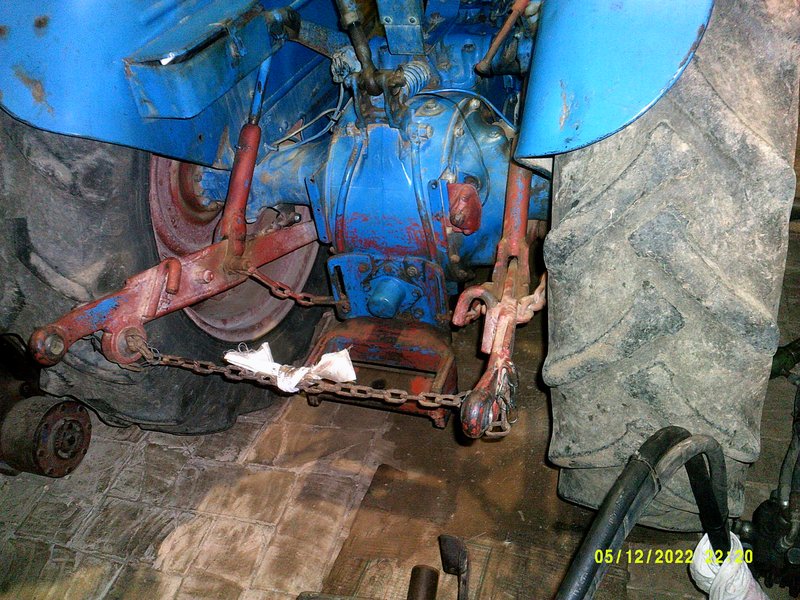 The rear end is now ready for the pump, note one check chain bracket bolt is out.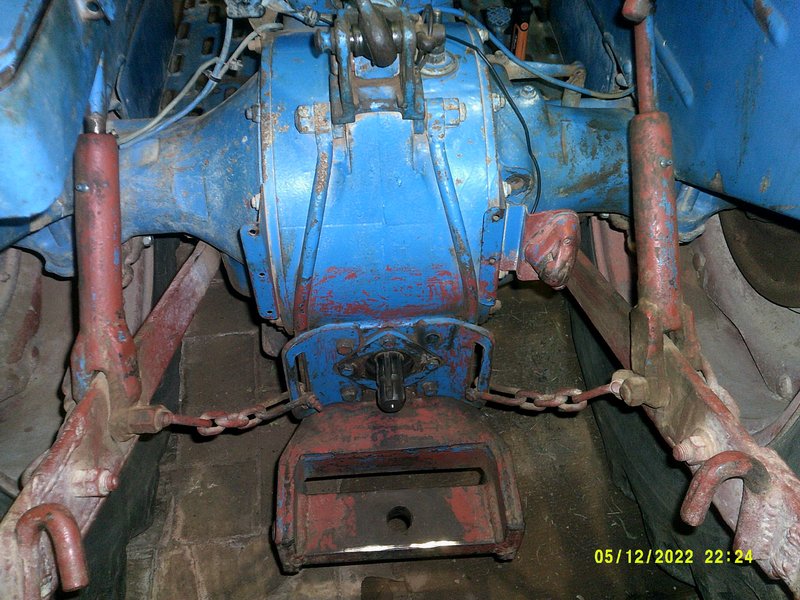 Pump fitted.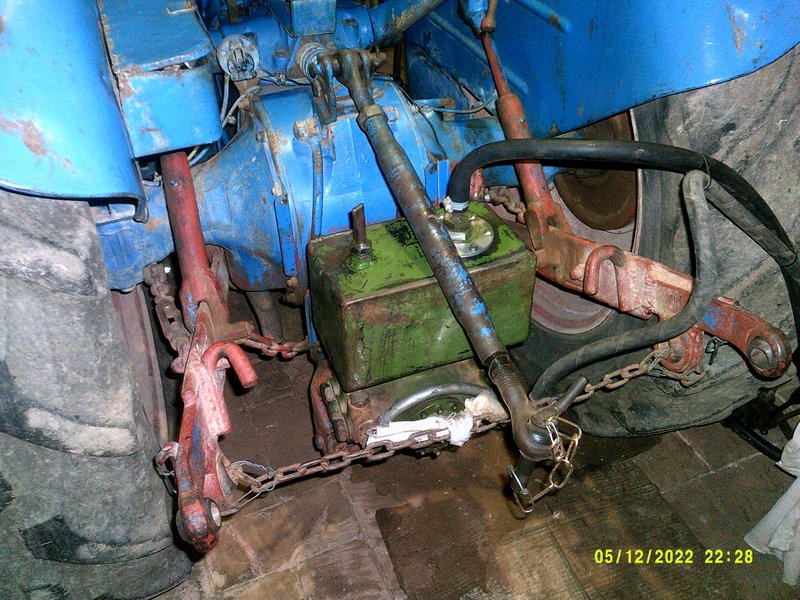 The bolt that was out holds the pump on.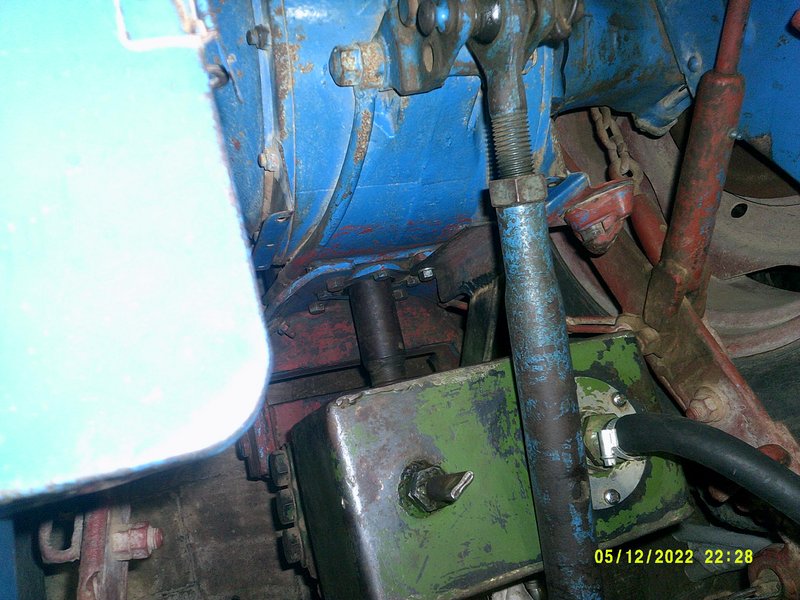 Now with the feed and return hoses in position.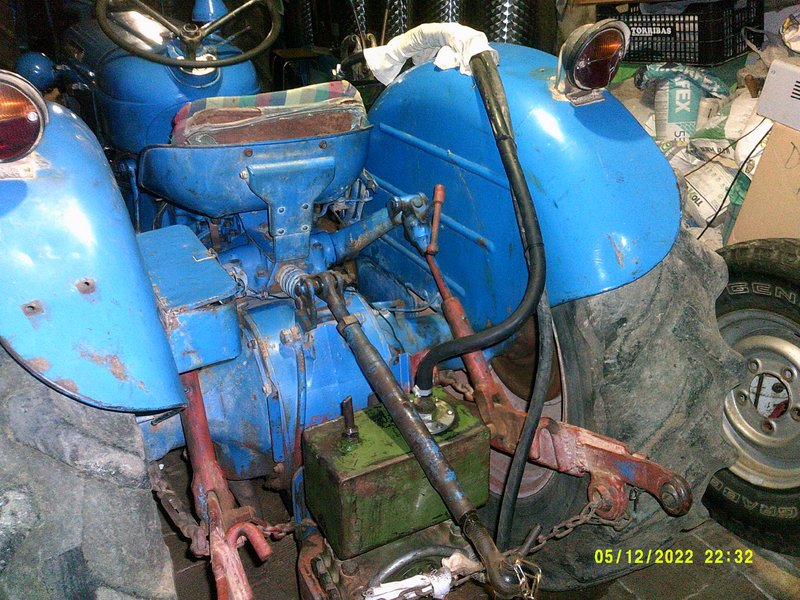 Valve block fitted.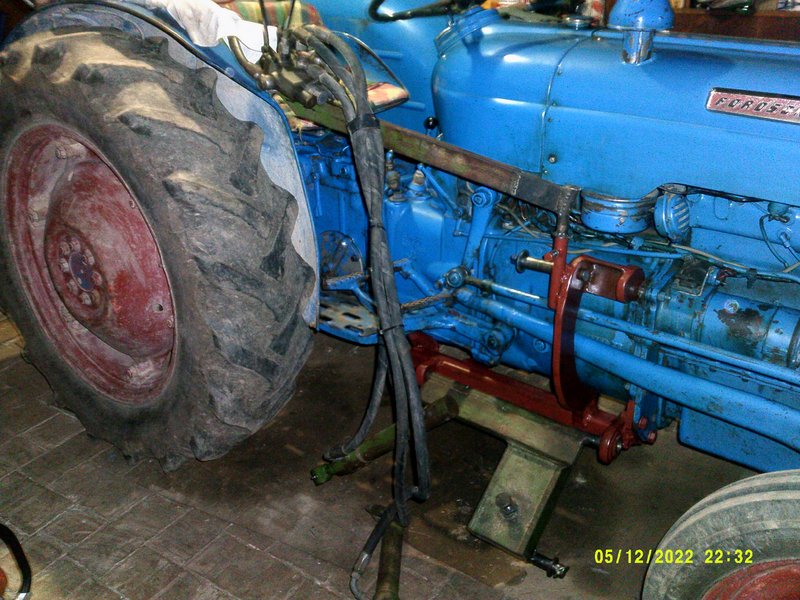 Lifting ram fitted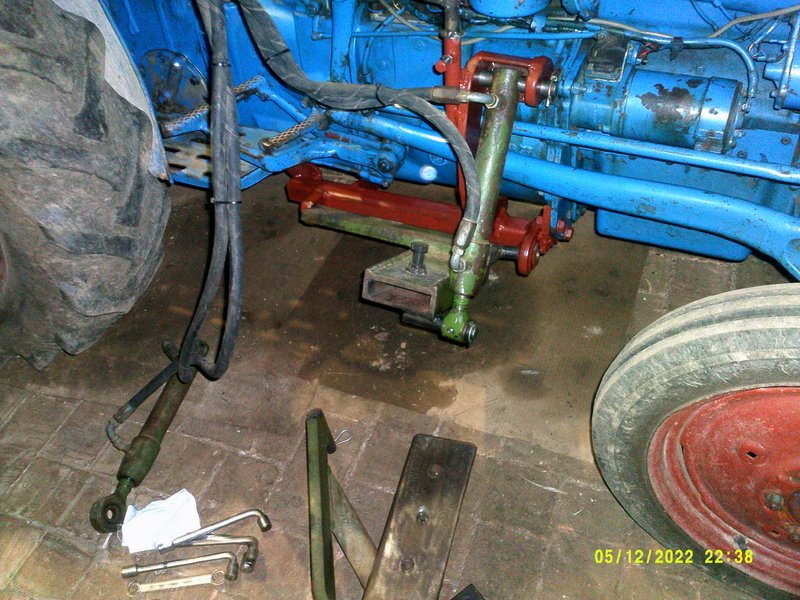 Outer pivoting frame and mounting pad, and side ram fitted.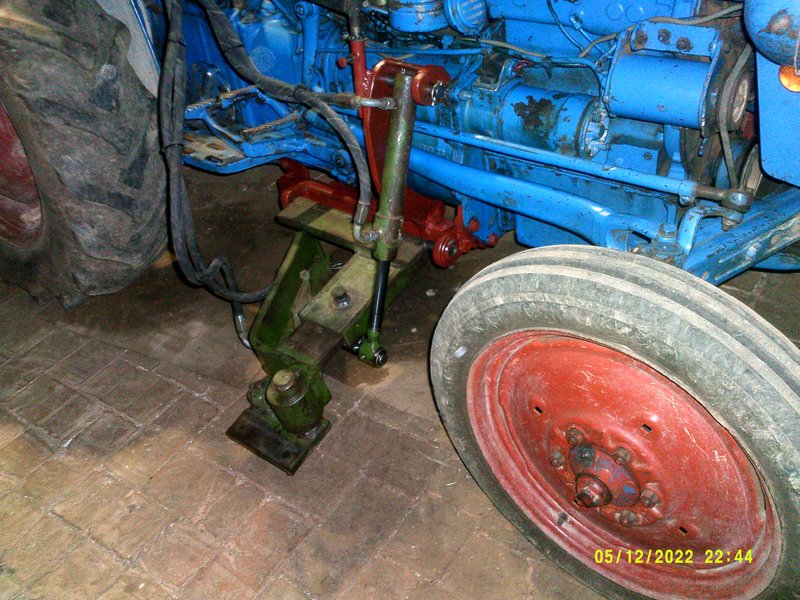 This now forms a workable unit that stays on when we're doing this job. The mouldboard goes on and off as otherwise getting into the barn is a tight squeeze.
Now out of the barn and ready for work.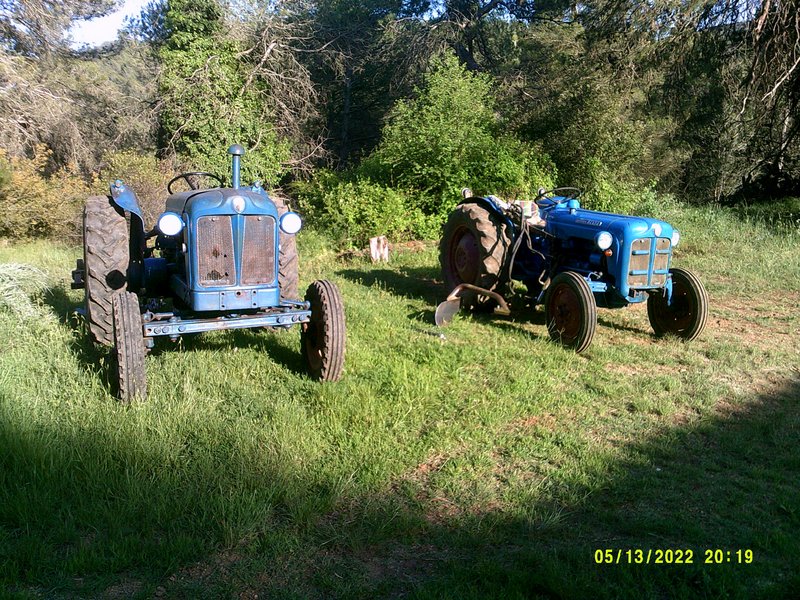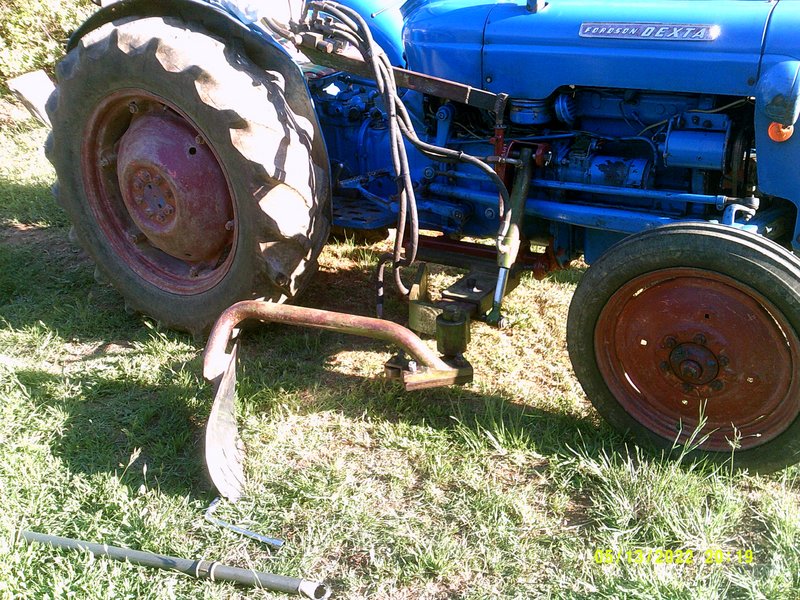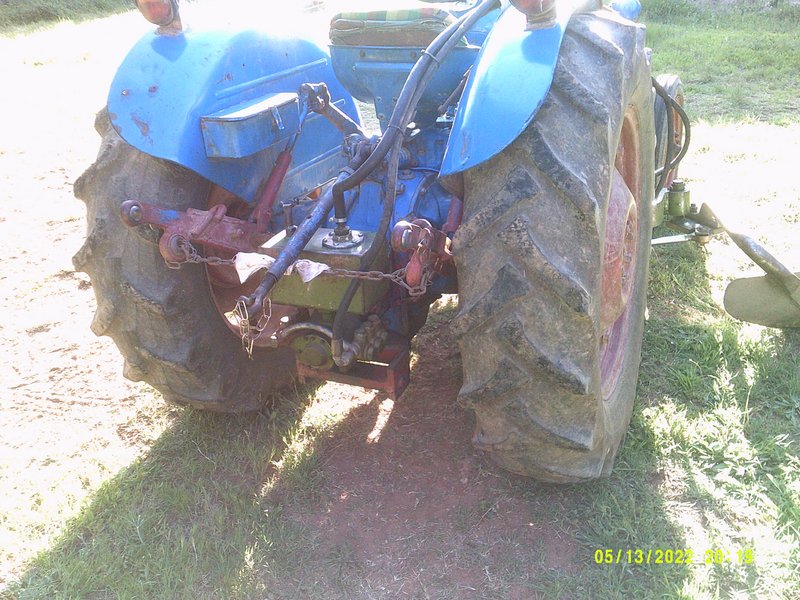 Hard at work!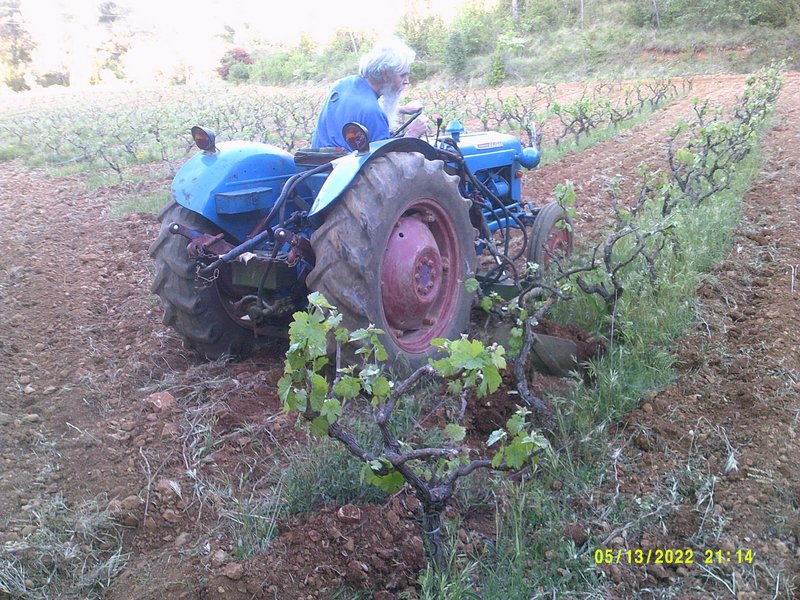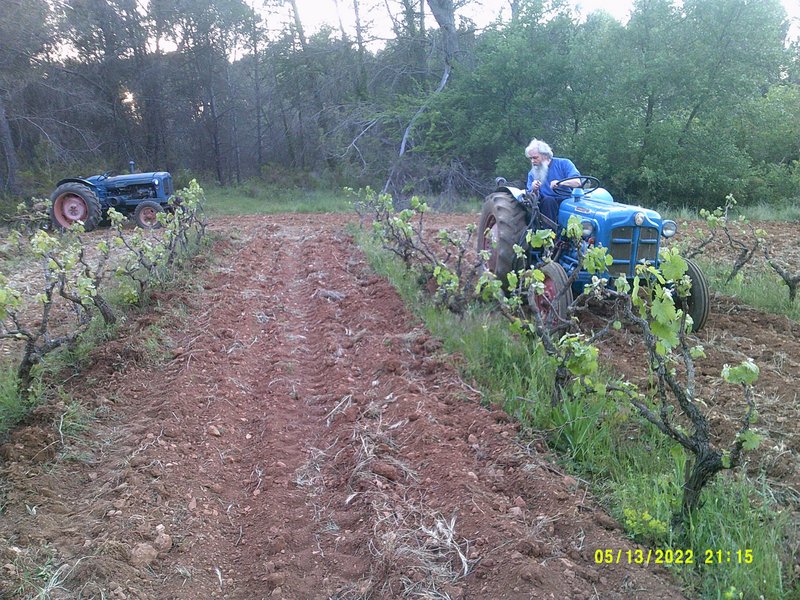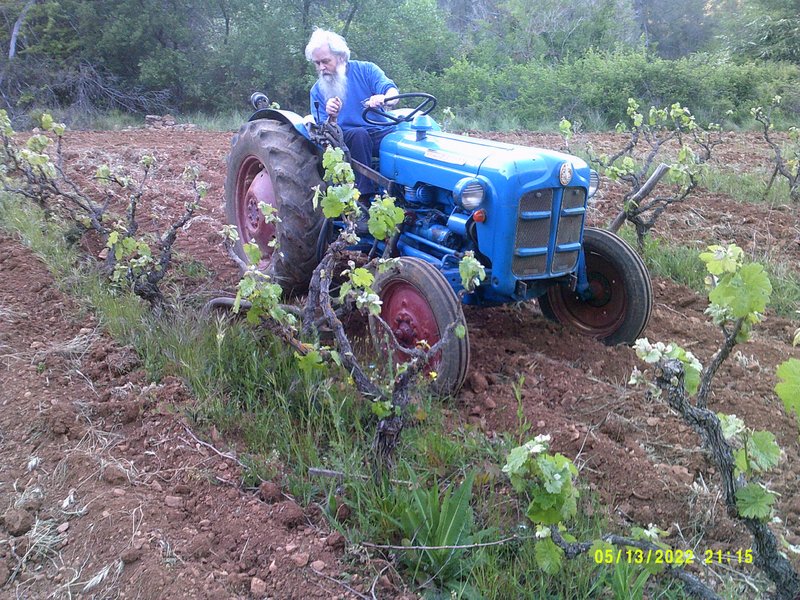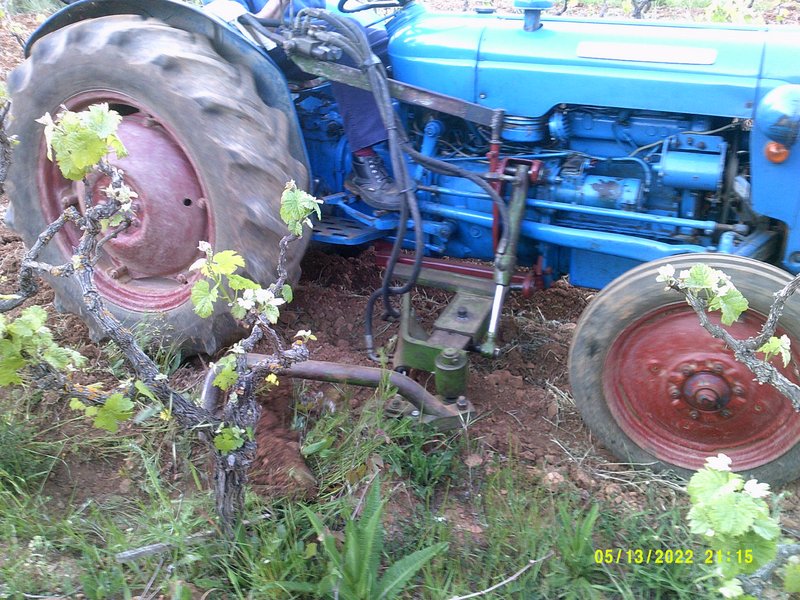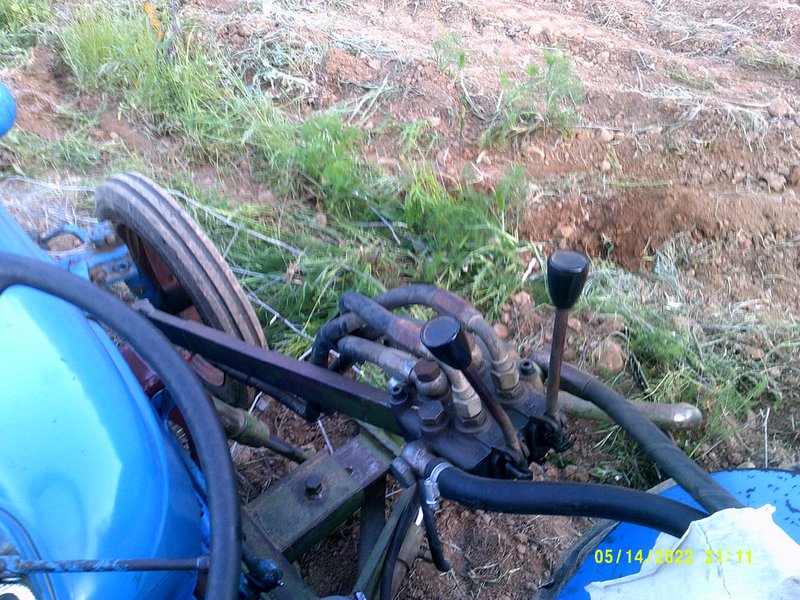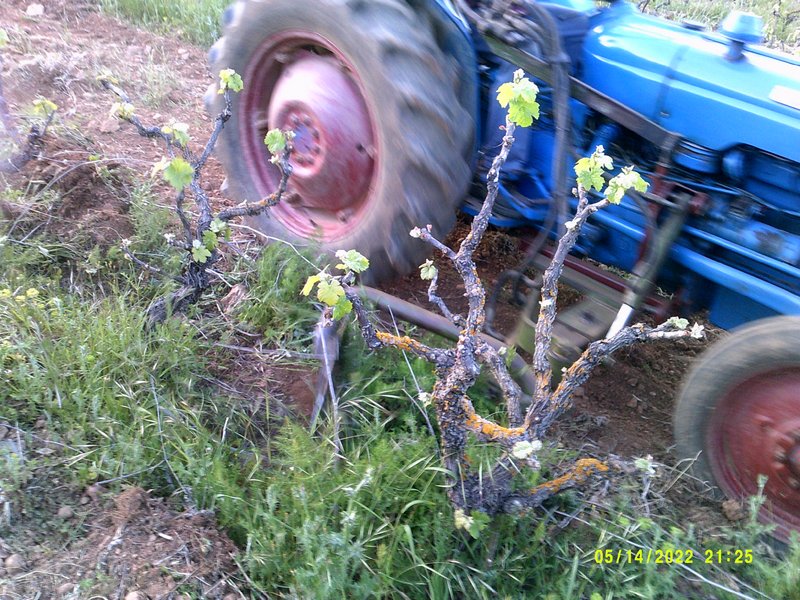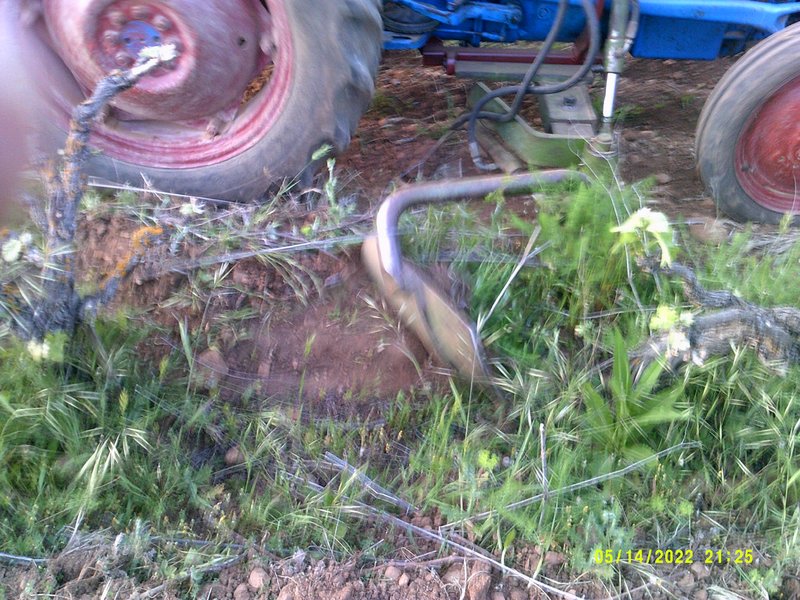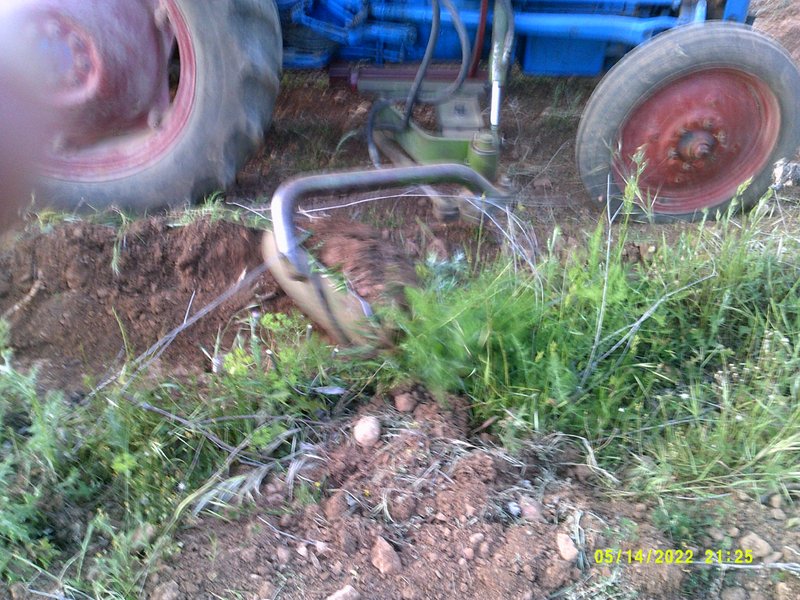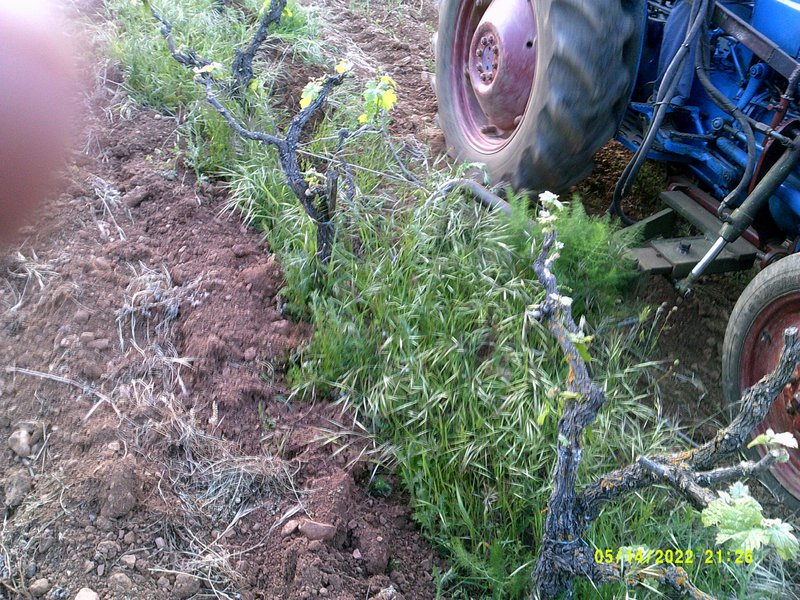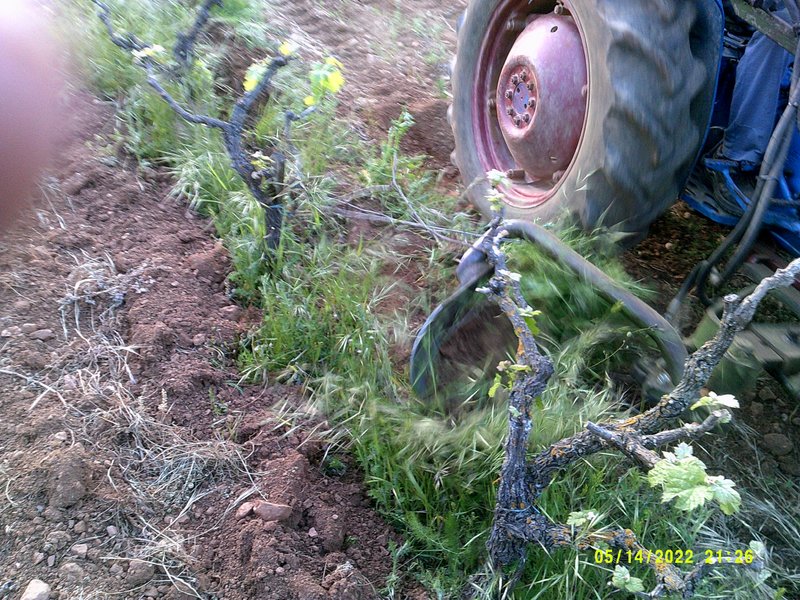 As you can probably imagine, you have to be careful not to dig up vines.
Sandy