True Blue
Posts: 793
Joined: Tue Jul 21, 2009 3:16 am
Location: Wisconsin USA
Excellent workmanship Tom, and great to see her coming back to life.

Pat
---
Not Quite Blue Yet
Posts: 25
Joined: Tue Mar 01, 2011 11:44 am
cheers bear creek
here is photo of the wings hot rivited together, a start anyway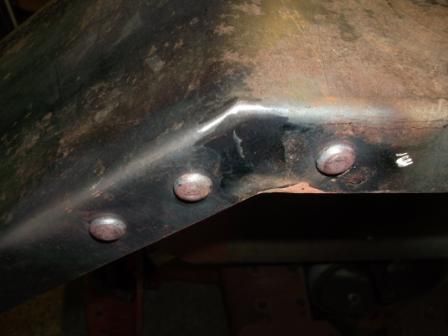 ---
---
Not Quite Blue Yet
Posts: 25
Joined: Tue Mar 01, 2011 11:44 am
Here are some more photos of the wings coming together with help from my brother
heating the rivets up
the rivet snap holding the rivet in place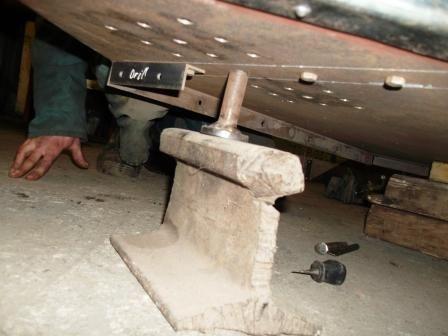 the rivet is heated, picked up with pliers fitted in the hole and rested on the snap i then hit the other end of the rivet with the hammer while the rivet is still hot
---
Not Quite Blue Yet
Posts: 25
Joined: Tue Mar 01, 2011 11:44 am
Here are a few photos of the engine
the new pistons and rings
The polished crankshaft
and fitted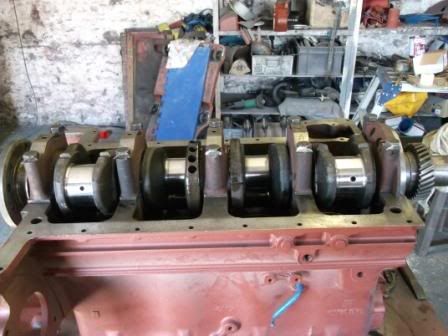 The con rods, pistons and oil pump all fitted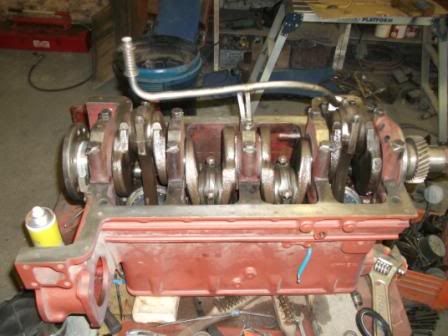 ---
True Blue
Posts: 237
Joined: Sun Feb 27, 2011 7:51 pm
Location: Hokksund - Norway (No polar bears, sorry)
Always looking forward to updates to this thread! Looking good

frode

1957 County MarkIV Crawler
1964 County Super-4
1967 County 654
1977 County 7600-FOUR
---
True Blue
Posts: 793
Joined: Tue Jul 21, 2009 3:16 am
Location: Wisconsin USA
Lots of hours in her already , and lots more to go. Keep up the good work!

Pat
---
Not Quite Blue Yet
Posts: 25
Joined: Tue Mar 01, 2011 11:44 am
Here are some more photos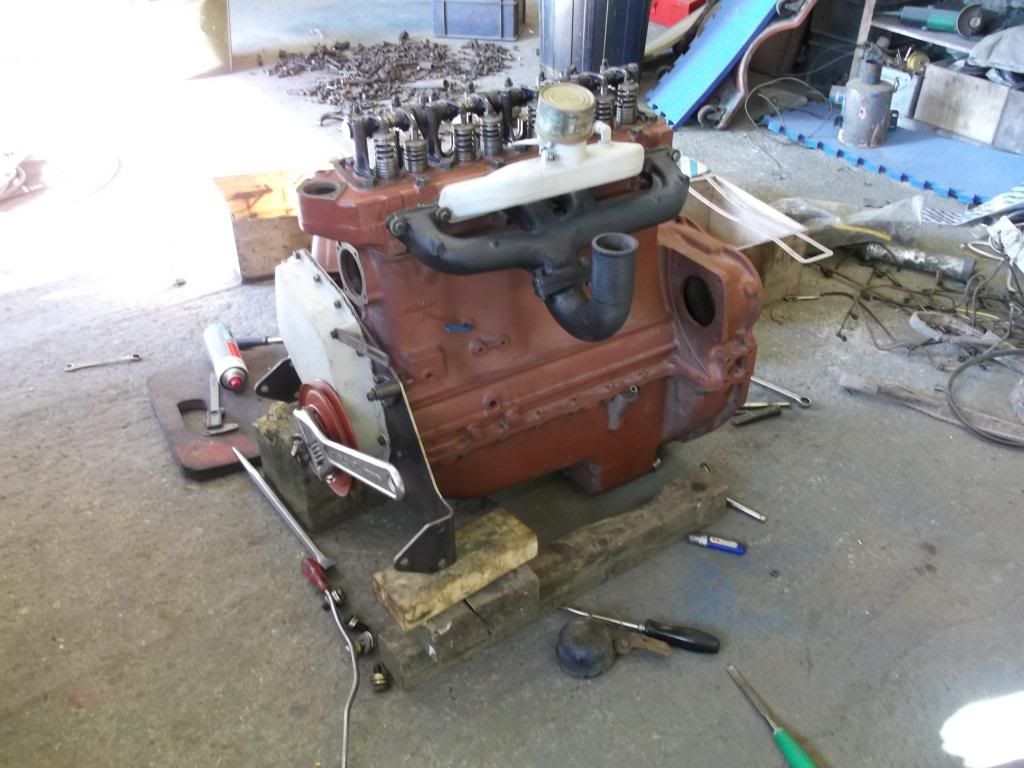 i still need number 2 and 3 early type injector pipes if anyone knows for any
Spot the mistake in this one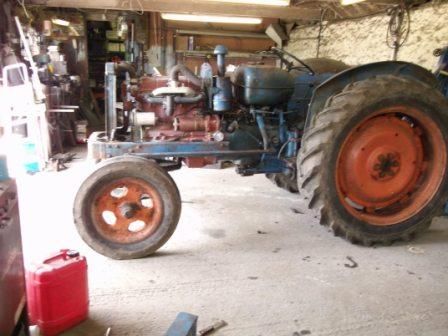 The hour clock from ebay un wraped and wound back before i was home from work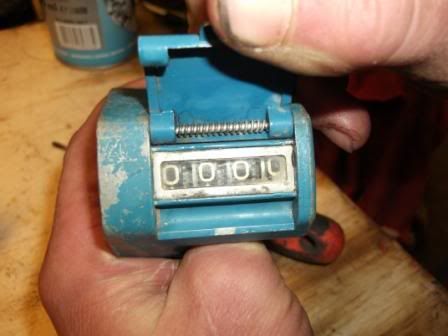 Dynomometer power test at yesterdays farming it did 44HP
---
Really looking forward to seeing the finished job! Superb so far.

---